The Flash
After a particle accelerator causes a freak storm, CSI Investigator Barry Allen is struck by lightning and falls into a coma. Months later he awakens with the power of super speed, granting him the ability to move through Central City like an unseen guardian angel. Though initially excited by his newfound powers, Barry is shocked to discover he is not the only "meta-human" who was created in the wake of the accelerator explosion -- and not everyone is using their new powers for good. Barry partners with S.T.A.R. Labs and dedicates his life to protect the innocent. For now, only a few close friends and associates know that Barry is literally the fastest man alive, but it won't be long before the world learns what Barry Allen has become...The Flash.
Creator:
Geoff Johns, Andrew Kreisberg, Greg Berlanti
Fist Air Date:
2014-10-07
Episode Runtime:
44m
Production Companies:
Warner Bros. Television, Berlanti Productions, DC Entertainment, Mad Ghost Productions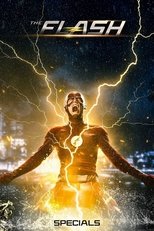 Season 0
5 Episodes
Air Date: 2016-04-19
Season 1
23 Episodes
Air Date: 2014-10-07
When an unexpected accident at the S.T.A.R. Labs Particle Accelerator facility strikes Barry, he finds himself suddenly charged with the incredible power to move at super speeds. While Barry has always been a hero in his soul, his newfound powers have finally given him the ability to act like one. With the help of the research team at S.T.A.R. Labs, Barry begins testing the limits of his evolving powers and using them to stop crime. With a winning personality and a smile on his face, Barry Allen — aka The Flash — is finally moving forward in life … very, very fast!
Season 2
23 Episodes
Air Date: 2015-10-06
Following the dramatic events of season 1, Team Flash quickly turns their attention to a threat high above Central City. Armed with the heart of a hero and the ability to move at super speeds, will Barry be able to save his city from impending doom?
Season 3
23 Episodes
Air Date: 2016-10-04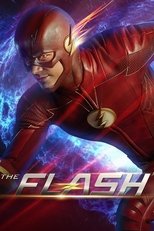 Season 4
23 Episodes
Air Date: 2017-10-10
Barry continues to protect the people of Central City from the meta-humans that threaten it. But first, he'll have to escape the Speed Force – an extra-dimensional entity teeming with unknown dangers – that Barry sacrificed himself to in order to save Central City.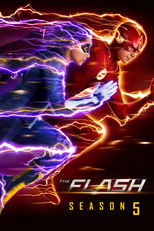 Season 5
22 Episodes
Air Date: 2018-10-09
With the arrival of Barry and Iris' speedster daughter, Nora, who arrived from the future admitting to having made a "big mistake", things are anything but status quo. Will parenthood be the challenge that finally slows The Flash down?
Season 6
9 Episodes
Air Date: 2019-10-08