Ross Kemp: Extreme World
Ross Kemp travels around the world talking to people involved in illicit trades, locals who have been affected by violence and hardship, and the authorities who are attempting to combat the problems. In each episode he attempts to establish contacts within the groups in order to get close to the ringleaders.
Fist Air Date:
2011-02-21
Episode Runtime:
60m
Season 1
5 Episodes
Air Date: 2011-02-21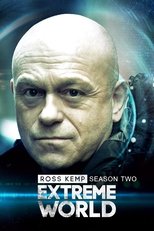 Season 2
6 Episodes
Air Date: 2012-09-03
Season 3
6 Episodes
Air Date: 2014-01-21
Season 4
7 Episodes
Air Date: 2015-01-22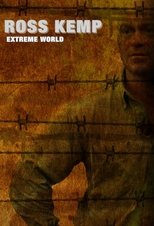 Season 5
5 Episodes
Air Date: 2016-09-07
Ross Kemp travels to Mexico, Congo, Chicago, Haiti and even the UK. In each episode, Ross confronts criminals responsible for drug dealing, human trafficking, murder and rape. He also sees the human cost of these crimes and meets those who risk their lives in the pursuit of justice.
Season 6
6 Episodes
Air Date: 2017-07-08
Reviews for
Ross Kemp: Extreme World